Learn Why The First Dentist Appointment Should Happen In Infancy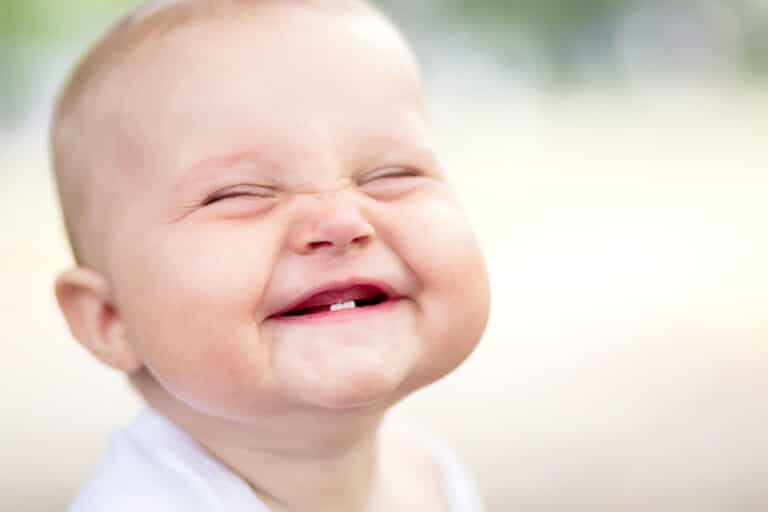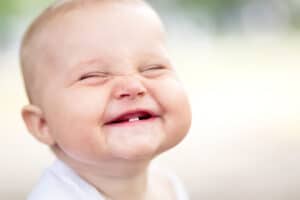 When should a baby have their first dental visit? This is one of those looming questions parents face when caring for their baby. First time parents already have a lot on their minds when it comes to providing for their pending arrival. However, it is never to early to learn when a baby should have their first dental visit. Even parents who have been around the block may need a refresher on when to schedule a baby's first dental appointment.
You may be asking yourself "Does my baby really need to see a dentist?" or  telling yourself that the baby teeth are going to fall out anyway; but it is just as important to seek out a pediatric dentist as it is to find a primary pediatrician. Part of taking care of your baby's health includes providing good dental hygiene habits. Not only will good habits form, but you can prevent future nuisances such as cavities and root canals.
So when should a baby have their first dental visit scheduled? As surprising as it may sound, The American Academy of Pediatric Dentistry recommends scheduling your baby's first visit by age 1. The AAPD also has the support of pediatricians. You may be also surprised to know that it is common for kids to get cavities by age 2. There are varying factors that can affect your little one's susceptibility to cavities.
Now you might be hard on yourself if your child does get a cavity by age 5. Again, it is common and is not a reflection on your parenting skills. As parents, we all do our best to ensure the well-being for our children. Not only will a dental visit monitor cavities or tooth decay, but there are so many aspects that help you and your child benefit. When you schedule your baby's first appointment, you and the pediatric dentist will discuss:
Encouraging good dental habits such as brushing teeth, flossing, and fluoride treatments.
Oral habits that may affect tooth development, thumb/finger sucking.
Prolonged use of pacifiers.
When to stop bottle feeding.
Diet and hygiene (Which foods to avoid and limit).
Teething Milestones.
When it comes to finding a pediatric dentist, you obviously want someone who is trained in treating children and infants. As you search for a pediatric dentist, here are some tips that will lead you making the right choice:
Is the dentist board certified and approved under the American Academy of Pediatric Dentistry and The American Dental Association.
Parent and Child Friendly Environment.
Can meet your child's needs/special needs.
Support staff can provide you with the information you need.
Good customer service.
Does the practice have a good rapport?
When it comes to pediatric dentists, Kangaroo Smiles has everything you need to know when it comes to scheduling your first visit. Dr. Mona and Dr. Simon Beylin have provided top quality pediatric dental care to residents near Lowell, Massachusetts – and soon to be treating those in the Methuen community as well.
Along with the supportive Kangaroo Krew, we ensure you and your child are comfortable throughout the process. When you come to Kangaroo Smiles you will find:
Dr. Mona, Dr. Simon, and the Kangaroo Krew use kid-friendly language. No scare tactics. (Example: Today we are going to shine those teeth with a special toothpaste with our special wand; instead of "We are going to brush and floss with a plaque remover.")
Office environment is kid friendly with illustrations on the walls.
Prizes, Awards, and Patient Of the Month awards.
Now that you know when your baby should have their first dental visit, schedule your appointment with Kangaroo Smiles. Call us today at 978-757-2210.