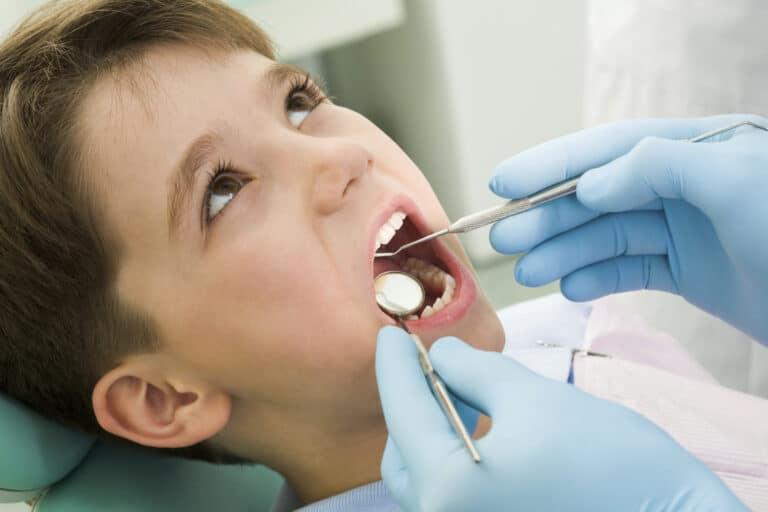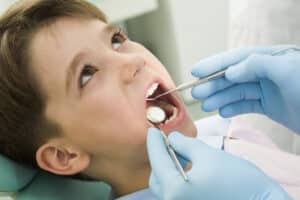 As a parent, you want your child to have the best possible dental health. But cavities in kids are common, and it can be hard to know how to prevent or treat them when they do occur. That's why it's understandable that so many parents have lots of questions—from what causes cavities and how to spot signs early on, to the best ways of treating them if they do happen. 
In this blog from Kangaroo Smiles, we'll answer some of the most frequently asked questions about cavities in kids and provide helpful tips for preventing them and keeping your child's smile bright and healthy.
Frequently Asked Questions About Cavities in Kids
To prevent and/or treat cavities in kids, it's necessary to understand how cavities work. Contrary to popular belief, cavities in children are preventable with the right precautionary measures. Here are some of the most common questions about cavities.
1. How Can Parents Spot Cavities Early On?
Regular dental checkups are essential for spotting cavities early on. Parents and guardians should also look out for cavities in their child's teeth, which can appear as discoloration or black spots on the tooth enamel. Additionally, cavities may cause pain when eating certain foods that are particularly sweet, starchy, or cold. 
2. What Are the Best Ways of Preventing Cavities in Kids? 
The best ways of preventing cavities are regular brushing, flossing, and dental checkups. Parents should also ensure their child is eating tooth-friendly foods, like fruits and veggies, that are low in sugar and starch. Additionally, parents should limit their child's intake of sugary drinks and snacks, monitor their water intake for adequate fluoride exposure, and avoid sharing utensils or tasting their child's food. 
3. How Long Should Parents Clean Their Children's Teeth?
While many parents want their children develop the motor skills necessary to brush their own teeth, it's important for parents to brush their children's teeth until they are six or seven years old. Prior to this age, most children lack the coordination needed to effectively target all the areas that need to be brushed. 
4. What Can Pediatric Dentists Do to Prevent Cavities?
Pediatric dentists have specialized training in cavities prevention and can offer helpful tips for keeping cavities at bay. They may suggest that parents use fluoride toothpaste for children, look for cavities in baby teeth, and monitor their child's diet. Pediatric dentists in Lowell can also provide preventive treatments such as sealants, fluoride varnish and applications, and topical cavities treatments.
5. What Are the Best Ways of Treating Cavities in Kids? 
The best ways of treating cavities in kids depend on the severity of the cavities. Generally, cavities are treated with a filling. This involves drilling into the cavity to remove the decay and replacing it with artificial material. In more extreme cases, the cavities may be treated with a root canal or even extracted. Since they are still baby teeth, the dentist may also recommend restorative or orthodontic interventions such as a dental crown or space maintainers. 
6. How Can I Find the Best Pediatric Dentist?
Not all dentists work the same, especially in cavities prevention and treatment for children. For this reason, it's important to find one who can provide the best care for your child. Ask friends and family for recommendations or look online for a dentist with good reviews. It's also important to check if the dentist works well with kids and is able to put them at ease. 
Premiere Dental Care for Children in Lowell and Methuen, MA
Kangaroo Smiles is a pediatric dental care practice dedicated to providing the highest quality of care to children. Our experienced and caring staff is committed to ensuring your child's cavity prevention and treatment needs are met in a comfortable and safe environment. 
Unlike other dental offices, we specialize in pediatric dentistry, working with kids ages 0-12 and teens aged 13-19. We believe that cavities prevention and treatment should be tailored to the special needs of children. We strive to provide a positive experience for each patient. 
If you're looking for exceptional dental and orthodontic services for your child, contact us today to schedule an appointment! Our offices are located in Lowell and Methuen, MA. We look forward to helping your child stay cavities-free.