In order to ensure your child will have the best possible care for their teeth, you need to put your trust in a top notch pediatric dentist.
Visiting for a checkup biannually and encouraging your child tofollow your dentist's instruction on optimal dental care can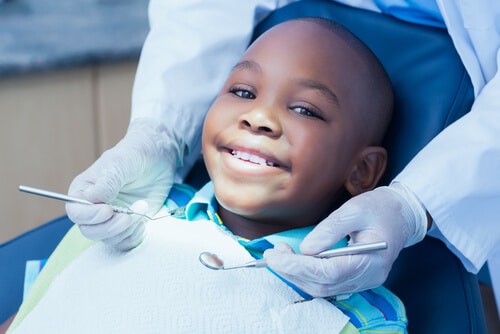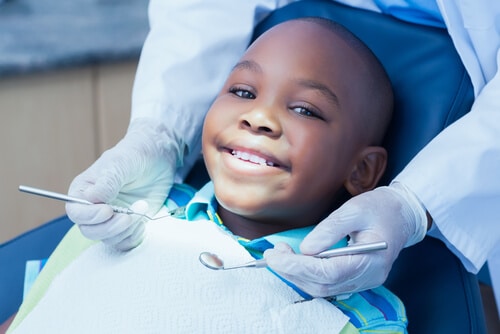 greatly boost your child's ability to fight cavities and have a beautiful smile. If you are looking for the best pediatric dentist Lowell, MA has to offer, you need not look any further than Kangaroo Smiles.
While you are at your pediatric dentist in Lowell, MA, you can become an expert in pediatric dentistry by learning key ways to boost your child's dental health. It is important to note that as soon as your child gets their first baby tooth, it is time to start planning their first visit to Kangaroo Smiles in Lowell, MA. Getting them in to see their dentist before they turn one is the smart move to make because decay can start building on teeth as soon as they appear. Getting educated early is the first defense against bad dental health later in life.  
Three Things to Ask Your Pediatric Dentist in Lowell, MA
To jumpstart your knowledge of pediatric dentistry, remember to ask your child's dentist these questions as your child begins to grow. Having your child form a relationship with their dentist is beneficial for the best care in the future.
How Can I Prevent Cavities?

Working with your child's dentist to understand how to prevent cavities is the number one question to ask. Learning the correct brushing and flossing techniques to teach your child will greatly benefit them in the long run. And, as an extra level of precaution, ask your child's dentist about sealants.

How is my Child's Dental Health?

Knowing the status of your child's dental health is what

pediatric dentistry

was created for. The dentists at

Kangaroo Smiles in Lowell, MA

will be checking the overall health of your child's teeth and gums, while making sure their bite is correct and taking x-rays periodically. If anything comes up that needs to be addressed, they will let you know. But, it never hurts to be proactive and keep tabs on what's going on in your child's mouth.

Will My Child Need Braces?

As your child grows, their dentist will monitor the alignment of their teeth and how it shifts over time. If their teeth become misaligned, it is important that the issue is addressed and that braces are given to correct their bite and straighten their teeth. Letting this go will not only decrease your child's overall dental health, it could also potentially hurt their confidence.
Asking these questions when you visit your child's pediatric dentist will greatly benefit them and set them up for a future of excellent tooth health. Starting out with the best pediatric dentist Lowell, MA can offer doesn't hurt, either. So, what are you waiting for? Call and schedule an appointment today at (978) 425-1496!