Kids Dental Visits Are Fun At Kangaroo Smiles! Find Out How We Do It!
It's hard to believe, but it's about that time again. Summer is zooming by and it's time to start thinking about making the kids' dental appointment before they head back to school. The American Academy of Pediatric Dentistry recommends your child get a checkup every six months in order prevent cavities and other dental problems. And, as Kids Health states, you setting them up for good oral hygiene habits early on will help in preventing future problems such as cavities or, worse, gum disease.
Kids Dental Visits: Fun Edition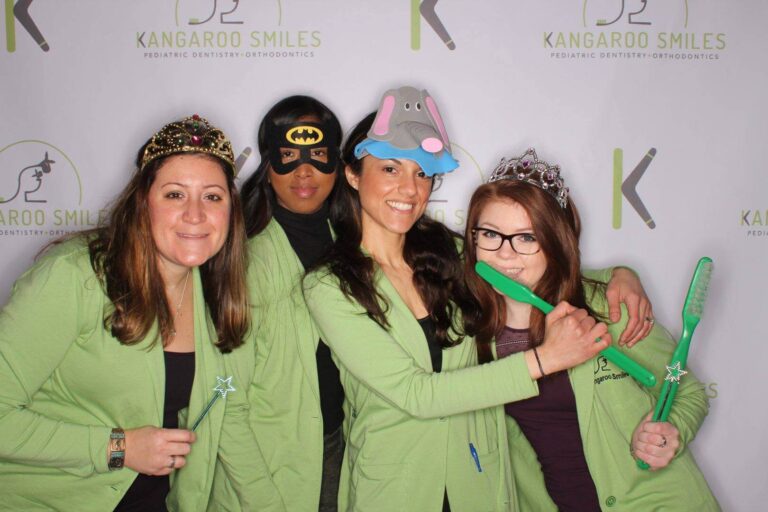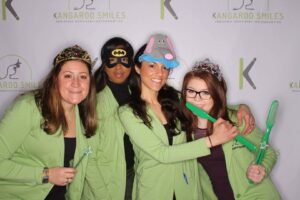 Kangaroo Smiles makes going to the dentist fun! With tons of vivid, happy illustrations on the wall and a stress-free atmosphere, we make sure kids dental visits will be a highlight of their day. It's incredibly important that your child feels comfortable and safe with their dentist. That goes the same for parents. We know that you won't trust your child with just anyone. That's why we take every effort in making dental appointments for kids stress-free and fun. We have contests and prizes and a "Kid of the Month" award. Our monthly awards are:
Super Shiny Teeth Award

– Brushing with proper technique.

Bravery Award –

Overcoming fear at the dentist.

Here are some helpful

tips

on what to say and not say about

dental visits for kids.

Awesome Helper Award – 

Helping to brush their own teeth is fun!

Fantastic Flosser – 

Flossing technique. Flossing is vital in keeping cavities at bay, especially between the teeth.
We really do want to make it fun for the kids! If they learn early on that they can have the power and control over their oral health, they will be empowered to take the responsibility on at an earlier age. At school, they learn reading, writing, and arithmetic— with us, they'll learn about brushing, flossing, and how to keep their pearly whites healthy and strong.
Learning the proper techniques will give them confidence in their smile. We love smiling faces! Kids dental care is so much more than just a check-up, it's setting them up for success throughout life.
Don't put off making an appointment any longer. Go ahead and give us a call at (978) 425-1496 to schedule their visit. If you would like to come in and meet us, we would love to shake your hand and say hello!
Don't forget to check us out on Facebook for our latest news, community outreach and kids of the month!