The kids dental experience is not what it used to be. Did you just hear all the clapping and cheering from kids near and far? Today, many pediatric and family dentists practice the most innovative, skilled and empathetic dental care for children. In fact, if you're looking for a location for kids dental cleaning Lowell residents rave about, you've come to the right place! Witness compassionate, experienced, and specialized-pediatric dental care to set your child and family up for success.
Kids Dental Cleaning Lowell Kids Look Forward to!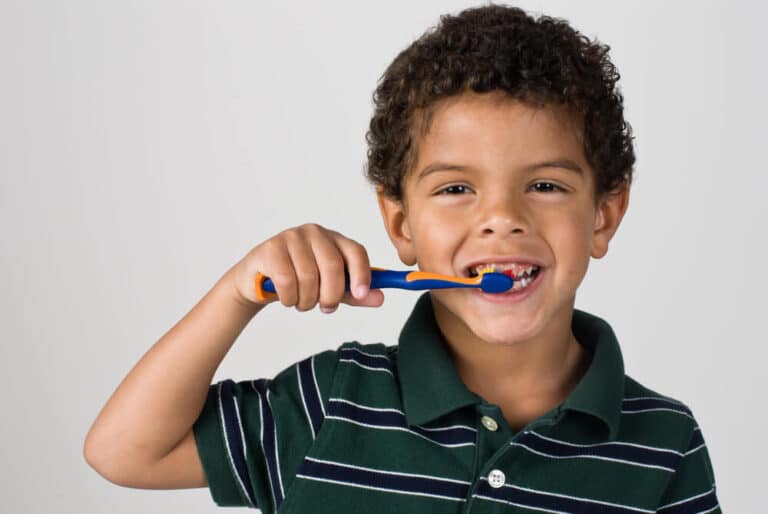 A dental visit to look forward to? Yes! Kangaroo Smiles in Lowell offers fun monthly contests, prizes, and awards for "no cavities" and other positive, dental-oriented goals. Parents enjoy visiting Kangaroo Smiles because they know that their child will receive the best dental care services and treatment, including the following:
Full examination of your child's teeth (including dental X-rays)
Comprehensive dental cleaning
Fluoride treatment
Education for children and caregivers on best oral hygiene practices
The latter is one of the most important points. Having a solid knowledge of how to maintain optimum home-care for teeth and gums will help reduce the possibility of cavities, gum disease, and other dental conditions.
Steps to Set Up for Dental Hygiene Success
We know now that the earlier a child visits the dentist for the first time the better; as early as the arrival of the first tooth! As your baby transitions into a toddler, there are steps that can be incorporated into daily routines to help set your child up for ultimate dental care success.This includes:
Brushing teeth twice a day
Flossing between teeth at least once per day
Providing your child with a child-appropriate, soft-bristle toothbrush
Replacing a toothbrush every three months or when bristles become worn
Using a grain of rice sized fluoride toothpaste for children under age three
Using a pea-sized amount of fluoride toothpaste for children age six and older
Supervising young children to ensure they are brushing/flossing properly
Asking your dentist if sealants should be placed on your child's teeth
Your dentist may have additional tips and tricks to help empower you and your child for best dental hygiene health.
Book Your Visit
We make it easier than ever to begin your child's path of positive dental care in and out of our office at Kangaroo Smiles. Simply click here to request an appointment. The American Academy of Pediatric Dentistry recommends that children have a dental check-up every six months.
If you have any questions about kids dental cleaning Lowell parents rely upon, please call us anytime, 978-449-4140.