Learn how to encourage your kids to take special care of their teeth!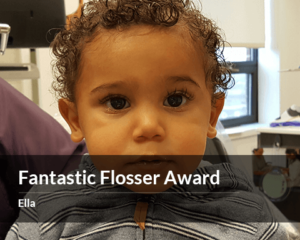 It's no secret that kids are not exactly excited to go to the dentist. This is often because children are taken to a general dentist, rather than a kid friendly dentist.
There are many benefits of going to a kid friendly dentist for your child's dental health. Most importantly is because a pediatric dentist has been specifically trained to handle the intricacies of a child's developing teeth. In the same way that pediatric doctors know how to handle children's developing bodies, so too are pediatric dentists better at understanding how to care for your child's teeth.
Additionally, pediatric dentists have been trained to relate to children and expertly handle any fears or anxieties that may arise. Pediatric dentists typically have training to work with children with special needs, as well. This helps make trips to the dentist easier (both for you and for your child).
But the very best thing about this kid friendly dentist is our Super Special Kids of the Month! Not only are our dentists expertly prepared to take care of your child's teeth, but our special prizes and fun monthly feature encourages your kids to have fun with dental hygiene!
What Is Super Special Kids of the Month?
Super Special Kids of the Month is a super fun program that encourages kids to enjoy performing dental hygiene!
So how does it work? Every month we will choose a new individual for one of four awards. The Bravery Award, the Super Shiny Teeth Award, the Awesome Helper Award, and the Fantastic Flosser Award. The winners will receive fantastic monthly prizes, and will be featured on our website!
Every month we look forward to having our fantastic patients be a part of this monthly program, because we love seeing their smiles. This program is a great way to encourage your children to brush and floss their teeth, as well as overcome any fears they may have of going to the dentist.
With calming decor tones, a fun environment and a staff that loves working with children plus our super fun Super Special Kids of the Month program, Kangaroo Smiles is the kid friendly dentist for you!
Our goal is to provide safe and effective dental care for children in a stress-free environment for both parent and child. That is why we went far beyond most pediatric dental offices by designing our office and treatment spaces with an open-concept plan.
Call us today at (978) 757-2210 to schedule your appointment or contact us online. And of course check out this month's Super Special Kids of the Month, they all have beautiful smiles!