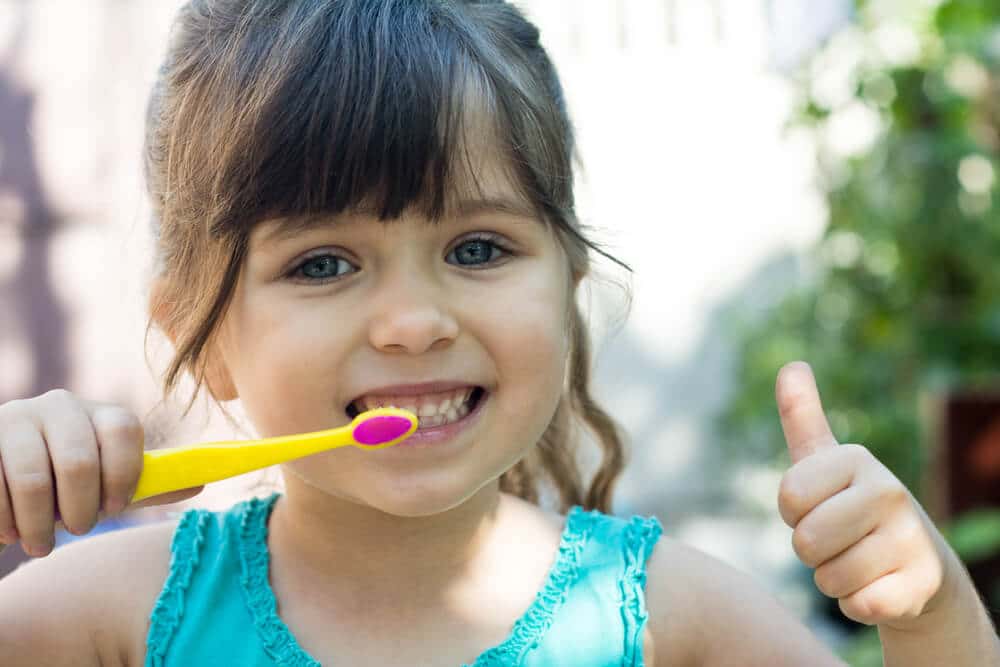 For parents of young children, the topic of fluoride has most likely come up during a dental visit. Perhaps you are familiar with the benefits a fluoride treatment can offer, such as reducing cavities and helping to improve and protect against the early stages of tooth decay. What you may not have heard, however, is the effectiveness and benefits of the liquid application of silver diamine fluoride. In fact, any studies have revealed multiple reasons in favor of SDF as a preventative dental decay measure and more.
5 Major Benefits of Utilizing Silver Diamine Fluoride Treatment
Many pediatric dentists routinely apply a fluoride treatment to children's teeth to help prevent the development of cavities and dental decay. While fluoride can be found in many kinds of toothpaste, selective tap water sources, and even in certain foods, the American Academy of Pediatrics recommends that children receive a professional-dental fluoride treatment every three to six months.  Why? Good question! The varnish applied to teeth during a dental visit is more concentrated, providing a boost in protection above and beyond what the fluoride sources your child receives through his/her daily diet and dental homecare routine can accomplish.
And, while the standard fluoride varnish utilized by pediatric dentists over the years has continued to be effective, more recent studies have demonstrated that a fluoride treatment containing a 38% concentration of silver diamine fluoride is even more advantageous to promoting optimum preventative dental care and benefits, including:
Greater protection for children prone to cavities and tooth decay
Minimum time required for the non-invasive, pain-free application
It's safe – no incidents of toxicity have been reported
Cost effective, offering great value for a reasonable price (one drop of SDF can treat up to 5 teeth!)
Unlike fillings, SDF doesn't simply remedy a cavity, it continues to provide maximum defense against oral infection
It's important to know, too, that as an added bonus, the FDA approved the use of silver diamine fluoride treatment for teeth sensitivity. Furthermore, many of the studies of SDF's effectiveness exhibit benefits for treating adolescents and children requiring special health care needs.
Even More to Smile About
In addition to ensuring your child is armed with the ultimate protection from receiving a silver diamine fluoride treatment during each 6-month dental check-up, Dr. Mona and the entire Kangaroo Smiles team are dedicated to providing comprehensive dental care. While your child receives bi-annual dental visits complete with cleanings, a full exam, fluoride treatment, and X-Rays as needed, our full menu of services also includes:
Protective Dental Sealants
White Dental Fillings
Baby Tooth Therapeutic Pulpotomies
Stainless Steel Pediatric Crowns
White Pediatric Crowns
Tooth Extractions
Space Maintainers
Custom Athletic Mouth Guards
Tooth Whitening
Emergency Care
Special Needs Dental Care
If you're ready to learn more about the importance of fluoride treatments or have general questions regarding our pediatric dentistry services, we would love to hear from you! Please call us today 978-425-1496. Our fun, safe, and comfortable atmosphere is ready and waiting for you and your child.