Pediatric Dentists and Community Engagement Can Provide Insight and Assurance
It's difficult to argue the invaluable contributions that dentists provide. Especially pediatric dentists, who, establish a foundation for healthy oral hygiene practices and routines that have the potential to last a lifetime. Did you know that beyond the dental chair, dentists have the power and influence to effect change within their community? Learn how the pediatric dentist Lowell residents favor, is adding value and encouragement to her community and providing amazing pediatric dental care.
Meet Dr. Mona, a Pediatric Dentist Lowell Parents and Caregivers Trust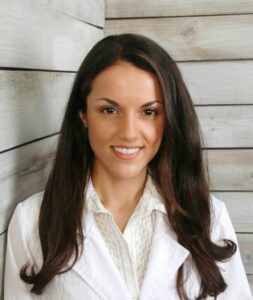 As a member of the Massachusetts Dental Society, The American Orthodontic Society, American Dental Association, and the American Academy of Pediatric Dentistry, Dr. Mona Beylin approaches pediatric dentistry with a passion and background that includes a comprehensive education and skill set. In fact, Dr. Mona feels strongly about altering the stigma often connected with dentistry, and it shows.
Not only has Dr. Mona created a welcoming, safe, and fun environment for her clientele, she extends the lively spirit of an encouraging pediatric dental focus into her community. Dr. Mona and the staff of Kangaroo Smiles are committed to sharing their expertise with businesses, residents, children and parents in Lowell, including:
Coalition for a Better Acre

Lowell Kids Week, 2016

Lessons in a Lunchbox with the kids at Immaculate Conception School

Diaper Derby, 2017
Dentists and Community Engagement Can Provide Insight and Assurance
Dentists undergo a rigorous curriculum and practicum to enable them to treat patients with the safest and most innovative methods of dentistry. When you observe a pediatric dentist using their education, knowledge, and practical experience to better their community, in essence, they're demonstrating transparency, a desire to help others and extending an opportunity to form relationships with community members, and most importantly – children – but that's not all.
Studies have shown that dentists who engage in community involvement have the potential to:
Offer dental hygiene services and information to demographics that may not have access to dental care (particularly low-poverty areas)

Speak on vital topics concerning dentistry, such as

proper

infant oral hygiene practices

Partner with other medical professionals to address the importance of proper dental habits and other positive wellness measures, such as

practicing healthy nutrition

and the added benefits of both

Pediatric dentists can visit schools, camps, and other children-oriented institutions to offer insight into best dental behaviors and routines

Share preventative strategies to avoid

common oral hygiene problems

associated with toddlers to teens
Kangaroo Smiles, Excellent Community Leadership, and Awesome Pediatric Dentistry!
At Kangaroo Smiles, we are dedicated to providing every child we encounter with an attitude of familiarity, kindness, and compassion – whether in or out of our doors. Going to the dentist doesn't have to be scary, unpleasant or even a dreaded experience. This is a message we continue to perpetuate to our patients and community partners.
We'd love for you to visit a dentist Lowell parents trust. We offer a wide range of pediatric dentistry options from routine checkups and cleanings to orthodontics, and special needs pediatric dentistry.  If you're ready to schedule an appointment for your child, give us a call today, (978) 425-1496
Related Tags: Pediatric Dentist Lowell | Kangaroo Smiles Pediatric Dentistry