Looking for a pediatric dentist in Massachusetts? Look no further than Kangaroo Smiles! Our team of dedicated professionals is committed to providing quality dental care for your children. From preventive dentistry to advanced treatments, we offer everything your family needs to maintain healthy smiles. 
What to expect at your first pediatric dentist appointment
Your first pediatric dentist appointment is an important milestone for your child. It's a chance to establish a relationship with a dental professional who will be able to provide your child with the best possible care.
At your first appointment, the dentist will:
Review your child's medical history

Examine your child's teeth and gums

Discuss your child's oral hygiene habits

Recommend treatments or preventive measures, if necessary
After the examination, the dentist will likely give you some tips on how to care for your child's teeth at home. They may also schedule another appointment for a more comprehensive cleaning or treatment plan.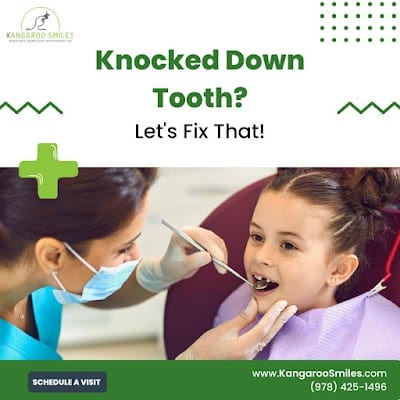 The importance of early dental care for children
Parents need to take their children to the dentist as soon as their first tooth erupts. Although baby teeth eventually fall out, they play an important role in the development of the child's permanent teeth. Baby teeth help guide adult teeth into place and also aid in proper chewing and speaking.
If baby teeth are not properly cared for, they can develop cavities which can lead to infection. Once a cavity forms, it is difficult to reverse the damage. This is why it is so important for parents to ensure their children brush their teeth twice a day and visit the dentist regularly.
Early dental care is vital for the overall health of your child. By taking your child to the dentist from an early age, you can help prevent cavities and other dental problems. You can also instill good oral hygiene habits in your child that will last a lifetime.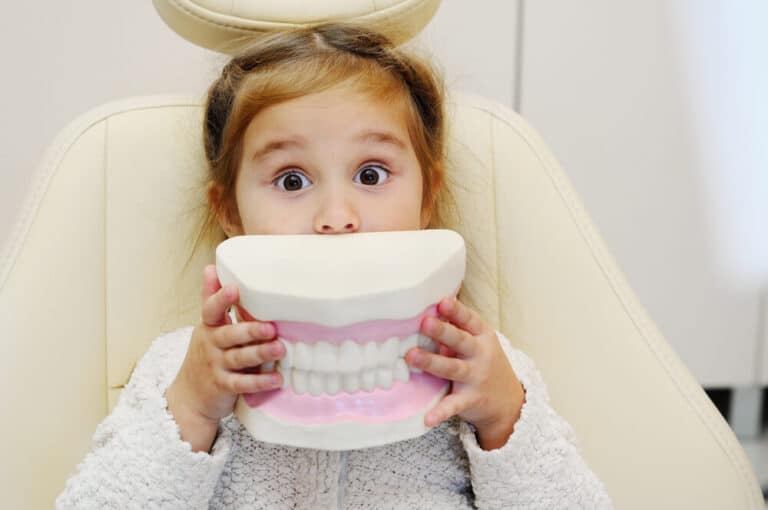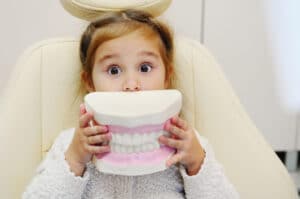 How kangaroo smiles can help your child achieve optimal oral health
We all want our children to have healthy and happy smiles. But did you know that there are certain things you can do to help ensure your child's smile is as healthy as possible? One of these things is called kangaroo care, and it's a simple way to provide your child with optimal oral health care.
Kangaroo care is simply the act of holding your child close to your body while they feed. This position allows you to support your child's head and neck, which helps them to latch on correctly and prevents them from swallowing air. Additionally, this position provides extra skin-to-skin contact, which is beneficial for both mother and child.
So how does kangaroo care help your child's oral health? For starters, it allows you to control the amount of milk your child is taking in. If your child is taking in too much milk too quickly, they can end up with an overproduction of saliva, which can lead to cavities. By controlling the amount of milk your child takes in, you can help prevent this from happening.
Additionally, kangaroo care helps to promote proper jaw development. When your child is held close to your body in this position, their head can rest in a more natural position. This helps to encourage proper jaw development and can help prevent problems such as malocclusion ( misalignment of the teeth).
Finally, kangaroo care can also help to reduce the number of bacteria in your child's mouth. When you hold your child close, they are less likely to swallow bacteria from your skin or clothing. This can help to reduce the risk of cavities and other oral health problems.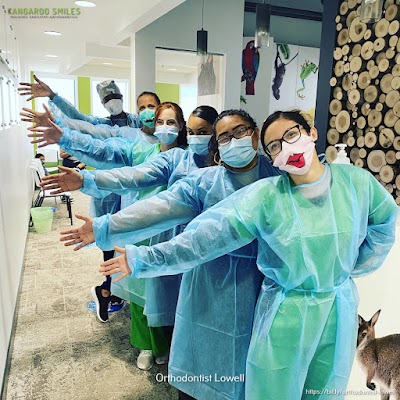 What services are offered by kangaroo smiles
Kangaroo Smiles offers a wide range of dental services for children of all ages. We provide preventive, routine, and restorative care, as well as orthodontic treatment. Our goal is to help your child maintain healthy teeth and gums for a lifetime.
Some of the services we offer include:
Preventive Care: Regular checkups and cleanings are important for maintaining good oral health. We will work with you to develop a customized preventive care plan for your child based on their individual needs.
Routine Care: We offer a variety of routine dental services such as fillings, extractions, and sealants. We also provide fluoride treatments to help prevent cavities.
Restorative Care: If your child has a damaged or decayed tooth, we offer a variety of restorative treatments such as crowns, bridges, and implants. We also provide root canals to save damaged teeth.
Orthodontic Treatment: We offer a full range of orthodontic services to correct misaligned teeth and jaws. We will work with you to develop a treatment plan that is right for your child.
Kangaroo Smiles is committed to providing the highest quality dental care for children. We accept most major insurance plans and offer flexible financing options. 
The benefits of choosing kangaroo smiles as your pediatric dentist provider
We provide a warm, fun, and affordable environment for your child to receive the finest dental care feasibly. Our staff is well-trained and experienced in providing high-quality dental treatment to children of all ages, and we provide a wide range of services to meet the demands of your family.
We understand how important it is to find a pediatric dentist, and we are committed to providing the highest level of care for your child. We provide a variety of payment alternatives to make dental treatment affordable for families because most insurance plans are accepted. We also provide convenient hours and locations so you can locate a Kangaroo Smiles practitioner near you.
Thank you for considering kangaroo smiles as your child's pediatric dentist provider. If you have any questions, please don't hesitate to contact us. We look forward to providing your family with the best possible dental care!
In Summary
Kangaroo care is beneficial for many reasons. It allows you to control the amount of milk your child takes in, helps to promote proper jaw development, can help reduce the number of bacteria in your child's mouth, and more. Kangaroo Smiles offers a wide range of services such as preventive care, routine care, restorative care, and orthodontic treatment. We accept most major insurance plans and offer convenient hours and locations. Contact us today to learn more!