Discover 5 reasons why getting early dental check-ups are vital to a lifetime of good oral hygiene.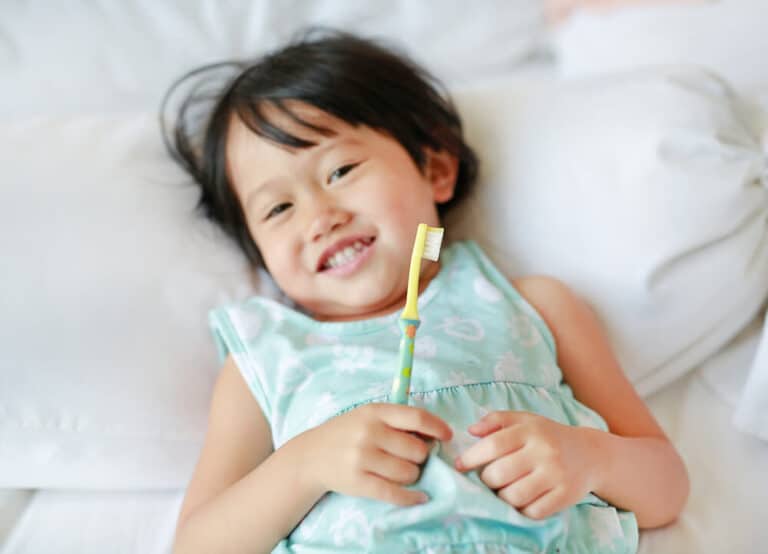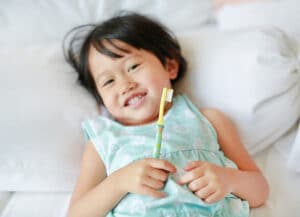 It's that time again! Time for Lowell to gear up and go back to school! This, of course, may lead to a series of long sighs of aggravation and misery for those less than thrilled to go back. Or, you may hear the hoorays of those who are motivated with a fresh start. Either way, there's no getting out of it—  back to school they go! And time to go back for their dental checkups, Lowell residents. Getting your kids' semi-annual dental checkup is just as important as making them take a shower and get plenty of sleep.
In fact, getting regular check-ups can save you a lot of time and headache in the long run as far as preventative care and early diagnosis go. If you are up to date with your kid's dental checkups, you can be one step ahead of problems that might arise.
As the leading authority on pediatric dentistry, The American Academy of Pediatric Dentistry suggests your child should have a dental check-up about twice a year.
5 Reasons To Get Dental Check-Ups Lowell Residents Need To Consider
School Schedules –

Missing school might be fun for your child, but it could be a huge inconvenience for you to have to juggle school and work schedules. Kangaroo Smiles provides Saturday appointments!




Starting them off with a fresh smile is a perfect way to start off the school year! And not missing school is even better so they won't miss important work or activities or be counted as absent.

Preventative Care – Like we mentioned before, preventative care can save you a lot of headaches, and your child a literal toothache. Helping to prevent cavities, and looking for signs of other abnormalities is a good enough reason to schedule a back-to-school dental checkup in Lowell. Beyond that, if there are any abnormalities or questions raised, you can get your child the help they need before major problems arise.
Fresh Breath –

They're going to need fresh breath to go along with their fresh start. By getting them their

dental check-up

early in the school year, you can set them up for healthy habits that will last them throughout the year, including keeping their mouth clean and their breath fresh. Nobody wants to have bad breath. Not even the little ones!

Overall Health – It is a well-established fact that oral health is essential to general health and well-being. The two are very closely linked. In fact, The Mayo Clinic suggests that oral health might contribute to various diseases and conditions, including endocarditis, cardiovascular disease, and even low birth weight. Not that your child is dealing with any of this now, but it's a good idea to get a handle on their oral health in their childhood to prevent them from having issues in adulthood. The earlier you start your kids' check-ups, the better!
Goodie Bags – Who doesn't love a goodie bag? Just as your child needs new school supplies for the new school year, they need a fresh supply of dental hygiene products as well! Starting off the school year with a new toothbrush and floss is a perfect way to get them excited about their oral health. And, a good rule of thumb is to remember to change out toothbrushes every time your child gets their report card. It's just a simple way to remember that it's time to change!
What are you waiting for? Get your kids off to a fantastic start with the best dental check-up Lowell kids will ever have. They may not think it will be the most fun thing ever, but that's the exact reason why we've created an atmosphere with calm colors, wall murals, and interactive areas especially for the kids.
Plus, a coffee bar to give our parents a little pick-me-up while they're here! That's why we're the top choice of any Pediatric Lowell dentist. Call us today to set up their back-to-school appointment.