Make Cavities in Children a Thing of Christmas Past with These 5 Tips
It's that time of year again! Time for all the ooey-gooey, sticky, sugary, sweet treats we've been craving all year to finally make their way on our plates and into our mouths. Adults may have a difficult time using good ol' willpower to say "no" to that third helping of pie, but kids will definitely throw willpower to the curb and rack up a plateful of cavity-causing foods. Willpower aside, it's just too tempting to pass up the fourth cookie! The holidays may be a magical time of year, but beware, it's the time for cavities in children to be on the rise.
5 Tips to Make Cavities in Children a Thing of Christmas Past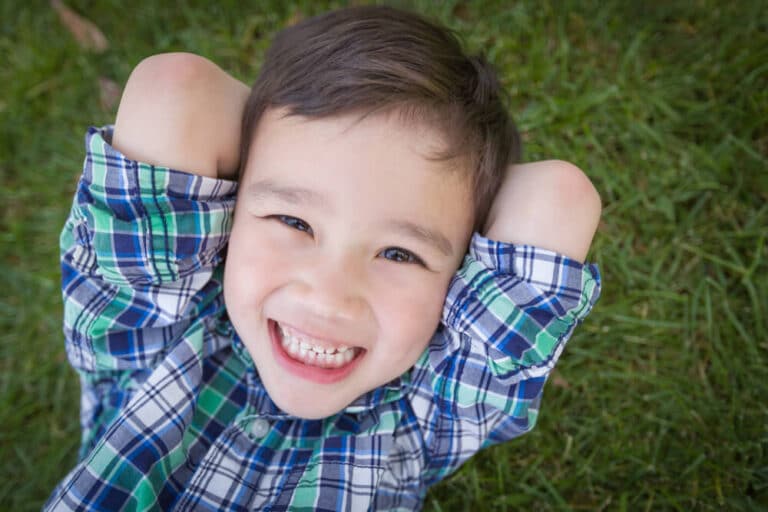 The American Academy of Pediatric Dentistry (AAPD) reminds parents and caregivers that the holiday break is a great time to help your kids establish and maintain healthy dental habits. This includes good brushing, flossing, and eating habits that are essential for healthy teeth. Of course, we all know brushing is important. But, during the holiday season, it is especially important to brush with proper technique at least twice a day and floss at least once, according to the American Dental Academy. In order to fend off the cavity critters, we have five simple tips for you. They are simple and commonsensical, and with a tough love and supervision, you'll find that holiday-prone cavities in kids will be a thing of Christmas Past!
Limit Sugary Foods. Hard candy is the absolute worst when it comes to causing cavities in children. Because kids will suck on the candy for a long period of time, the sugar will make its way around their entire mouth. Likewise, soda and juice can have the same effect, covering the entire mouth. A good idea is to get your children to rinse their mouth immediately after consuming anything sugary. Sugarless gum is a good alternative as it will boost saliva production which helps wash away any sugar left behind.
Make Dessert Part of the Meal. This is a fantastic idea as it gets children in the mindset of not having to eat multiple times after a meal is finished. If they eat dessert as part of their meal, they will likely eat less of it seeing as how they are still in the process of digesting. As an added bonus of incorporating dessert into the holiday meal, the other healthier foods will help to displace the sugar from your child's teeth while neutralizing the acids caused by already digested sugar. It really is a win-win for preventing tooth decay!
Drink Lots of Water. Get your child to drink plenty of water over the holidays. It may be easy to reach for the sweet drinks and sodas, but water really is the way to go. Water is good for a ton of reasons, but one of its hidden benefits is that it washes away the sugar and food particles that can get stuck in your child's teeth. As we said before, when your child does eat sugary foods, have them rinse with some plain water. It cannot be said enough–water is a fantastic aid in fighting off cavities in children.
Make Toothbrushing Fun. The holidays are a wonderful time of year to get your kids interested in their oral health, not just for the holidays, but throughout the rest of the year. Toothbrushes, toothbrush holders, and colored floss can make for excellent stocking stuffers or cute gifts. You can pick out their favorite color or cartoon characters and make a game out of brushing to make it extra fun.
Schedule a Dentist Visit. It's important to stay on top of your child's dental visits. They are more than likely off of school for the holiday season, so it's a good idea to go ahead and get them in for a cleaning and checkup. Call us now so we can schedule an appointment before the holiday rush!
Children and cavities don't have to go hand-in-hand this holiday season. The AAPD has a helpful downloadable dental fact sheet here to help your child learn the importance of maintaining proper oral health. And of course, we are always here to walk with you and your child on their oral health journey. Give us a call with any questions you may about navigating through this busy holiday season. We wish nothing but health and happiness for you and yours at this, the most wonderful time of the year. Happy Holidays!